Speedibin Specifications
The Speedibin is designed to be a good height to easily dump organic matter and to aerate or fork over partially composted material. The volume is large enough to hold enough biomass to maintain high decomposition temperatures and small enough to be manageable.
Materials Used: 24 gauge power coated galvanized sheet metal. Handle is zinc
alloy with power coat finish. Screen is 22 gauge perforated aluminum.
Bolts and wing nuts are stainless steel. All materials can be recycled and
shipping materials are compostable, including the packing tape!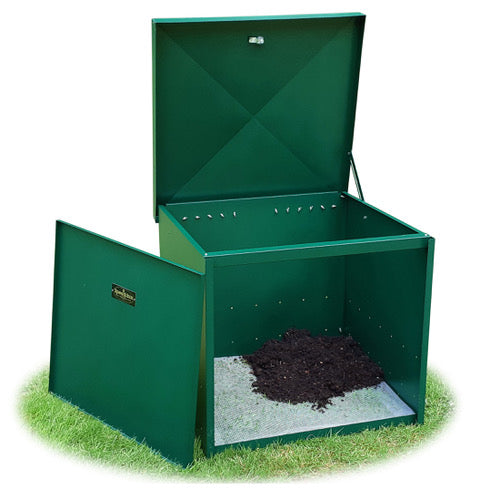 The Deluxe
Dimensions: 31 x 29.5 x 27.5 inches (79 x 75 x 70 cm)
Capacity: 107 US gallons (405 litres)
Bottom screen: 22 gauge perforated aluminum screen prevents animals from tunneling in
Front door: slides up for easy removal of compost
Hinged lid: hinges at back with stainless bolts and wingnuts, and latches closed to preclude raccoons and dogs
Materials: 24 gauge powder-coated galvanized metal for durability. New powder coat is a hammered finish and scratch resistant
Shop the Deluxe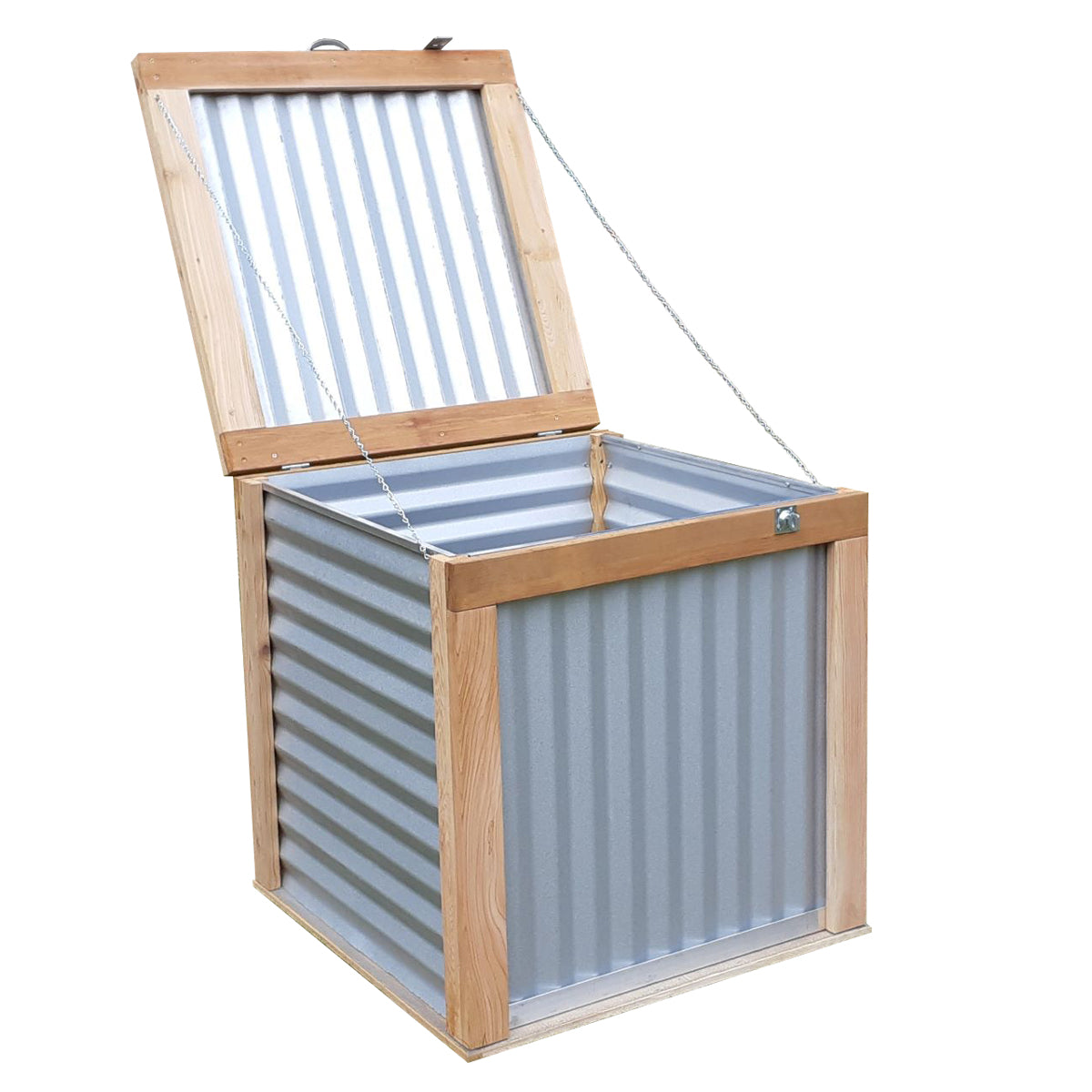 The Scholar
Dimensions inside: 27 x 27 x 29 inches (69 x 69 x 73 cm)
Dimensions outside: 30 x 30 x 30.5 inches (76 x 76 x 78 cm)
Capacity: 92 US gallons (347 litres)
Bottom screen: 1/4 inch metal mesh prevents animals from tunneling in
Front door: lifts right out for easy removal of compost
Hinged lid: locks to preclude raccoons and dogs and allow easy access for mixing or adding materials
Materials: corrugated galvanized sheet metal with red and yellow cedar
Shop the Scholar